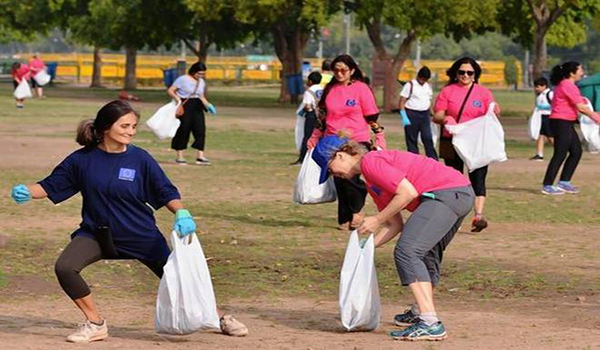 Rohit Shishodia
To create a plastic free environment in the national capital, the Delhi Medical Association will organize plogging, a kind of walk during which a person bends and picks plastic to make a plastic free environment during his or her morning walk. Plogging will be on October 2, 2019, the birth anniversary of Father of the Nation Mahatma Gandhi.
Dr KK Aggarwal, President, Heart Care Foundation of India, said, "Walking is always handy for health. But there is need to modify it. One should walk in the morning by bending and picking plastics to make it a plastic free environment as recently invoked by Prime Minister Narendra Modi. Bending midway of walking is even healthier than usual morning walk. This is known as plogging. Plogging is bending during walk. This serves two purposes: one exercise and other cleanness."
Speaking at the meeting organized by the Ram Janki Sansthan, a group of journalists whose focus is on positive journalism, at Delhi Medical Association in Delhi, Dr Aggarwal pointed out that walking two kilometers constantly without any problem is sign of fully fit body. Such individuals are also fit for Amarnath Yatra.
"In shorter version, if an individual can run 500 meters within six minutes, he is also considered a fit person. Such people don't have any heart diseases and they don't require any body check up" added Dr Aggarwal.
All local branches of DMA will participate in plogging across Delhi and encourage others to do it.