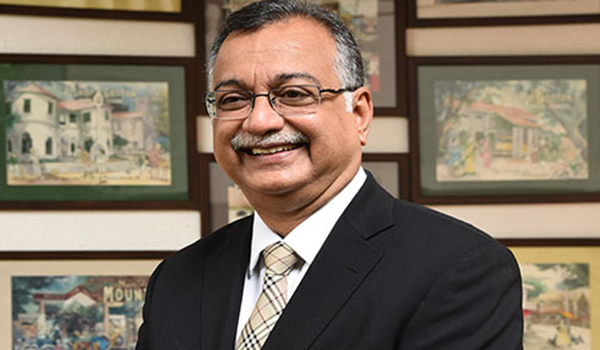 BS RAWAT
NEW DELHI : India's healthcare industry has welcomed the government's decision to slash corporate tax, and said rationalisation of tax structure will provide much-awaited booster dose to the sector. In a major fiscal booster, the Indian government has slashed effective corporate tax to 25.17 per cent inclusive of all cess and surcharges for domestic companies.
"We heartily welcome the measures announced by the Union Finance Minister," said Dr. Prathap C. Reddy, Chairman, Apollo Hospitals.
Apex Healthcare Industry Body –NATHEALTH has dubbed the government's move to cut Corporate Tax as progressive and said, rationalisation of tax structure would provide much-awaited booster dose to the healthcare sector.
Dr H Sudarshan Ballal, President, NATHEALTH, said, "Reduction in corporate tax and other relief would create a favourable business climate for the companies which were under tremendous pressure due to several internal and external market forces."
Siddhartha Bhattacharya, Secretary-General, NATHEALTH, said "We had recommended to the Government to consider zero-rating of health care services and health care insurance premiums, which will ensure that the credit chain is intact and that the input taxes are not loaded into the cost of healthcare services."
Sandip Somany, President, FICCI, said, "These announcements will give a major boost to the animal spirits of corporate India and will reinvigorate the manufacturing sector that has been going through a difficult phase of late."
He said, "We are grateful to the Union Finance Minister and the government for being bold and resolute in its approach towards the economy and addressing the problems in a very comprehensive and focused manner."
Dr. Preetha Reddy, Vice-Chairperson, Apollo Hospitals Group, said, "As healthcare providers, we will continue to work with the Government on some key measures required on GST, as well as rationalising rates under Ayushman Bharat, which will help drive our collective dream of affordable healthcare for all Indians."