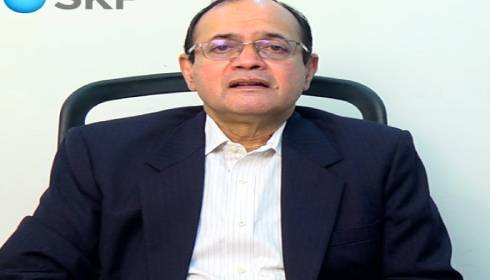 BS RAWAT
NEW DELHI : A year after the launch of Ayushman Bharat Yojana, the medical devices and pharma industries in India are expected to benefit substantially, says a Whitepaper published by SKP – India's leading provider of business consulting services.
The Whitepaper, titled 'India's National Health Protection Scheme: Ayushman Bharat – Growing Opportunities in Affordable Healthcare', examines the impact of the scheme that signals a shift in the government's traditional role in healthcare from being the primary provider to being a payer.
Within the healthcare industry, the medical devices segment is expected to be the biggest beneficiary, with additional revenues of USD 2 billion, the paper revealed.
Ravi Menon, Senior Business Adviser at SKP, said, "For now, Ayushman Bharat has the potential to set the stage for considerable long-term benefits. While the immediate impact of NHPS on Healthcare Delivery may be limited, it is expected to see growth with an increase in awareness, average spends, and policy focuses towards Universal Health Coverage."
Mr Menon said, "In a country like India, the penetration of health insurance has been on the lower side for years. However, it has almost doubled between FY 2013-17 across urban and rural India, witnessing an upward trajectory."
The Whitepaper lays thrust on the fact that the NHPS offers an important stimulus to the healthcare industry, spiking up growth rates across sectors in the future.
The paper also mentions how the Healthcare Delivery sector would be the largest beneficiary by volume, as hospital capacity needs to be built up significantly and rapidly to service the added influx of patients.