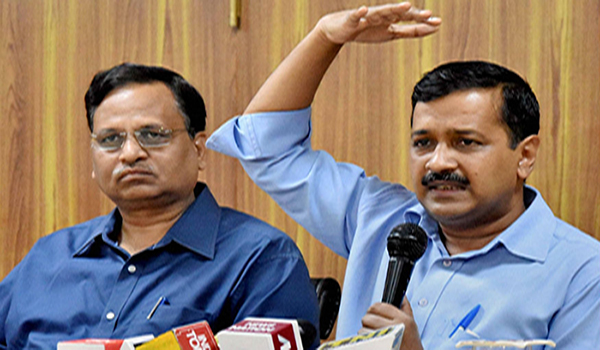 Rohit Shishodia
Delhi Chief Minister Arvind Kejriwal has said that three thousand lives have been saved in Delhi under the scheme that provides free treatment to road-accident, burns and acid attack victims.
The scheme was launched in February 2018 to provide free treatment in emergency in all private and government hospitals. The objective of the scheme was also to motivate people to help road accident victim and to take them to hospitals. The Delhi government provides Rs 2000 to people who take accident victims to the hospitals.
Kejriwal, who officially launched that 'Farishte Dilli Ke' at Delhi's Maulana Azad Medical College, Delhi, warned that license of hospitals which deny treatment to accident victims will be canceled.
The Delhi CM also felicitated Good Samaritans who saved the road accident victims by taking them to the hospital in the golden hours. Kejriwal said that people now believe that if they take an accident victim to hospital, the treatment cost will be borne by the government.
The CM said that earlier people used to hesitate in taking road accident victims to hospitals. He appealed to auto and taxi men and others to help such victims in the crucial hours.
The people whose relatives were saved due to the scheme hailed the scheme as a lifesaver.
Emanuel James told DTMT that her five-year-old daughter met a massive road accident. "My daughter was critically injured and she got several stitches. She was hospitalized twice. During the first hospital stay, it cost around Rs 10 lakh for treatment. During her second stay, it cost Rs 1 lakh but it was all paid by the government. She was treated in Maharaja Agrasen Hospital. My daughter is alive today just because of this scheme," said an emotional James.