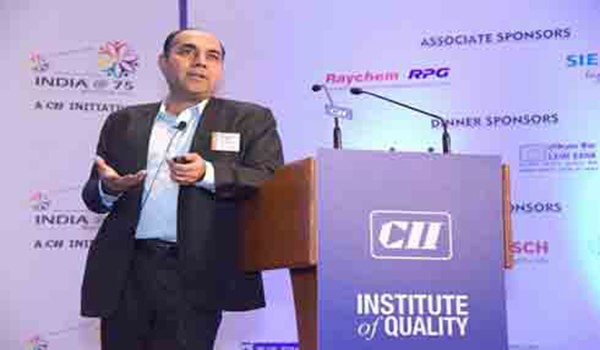 Rohit Shishodia
Noted Indian oncologist Prof Pankaj Chaturvedi has urged England's Queen Elizabeth to intervene in a monumental mistake made by Public Health England (PHE) that claimed that e-cigarette is 95% safer than cigarettes. PHE is the executive agency of the Department of Health and Social Care in the United Kingdom.
Prof Chaturvedi, who is a surgeon in the Department of Head & Neck Surgery, Tata Memorial Center, Mumbai, said that this claim made by PHE can be used by Electronic Nicotine Delivery Systems (ENDS) lobby in India and across the globe, who favor marketing of e-cigarettes in the world. Prof Chaturvedi said that e-cigarette has recently been banned in India and this claim can be misused by this lobby.
In a letter to Queen Elizabeth, Prof Chaturvedi stated that this magic figure of 95% is being constantly exploited by the tobacco lobby to market yet another deadly addiction in the developing world, including India. The authors of this figure assumed that absence of harmful smoking- related chemicals makes ENDS safer.
A copy of this letter has also been sent to Mr Boris Johnson, Prime Minister, United Kingdom.
"They ignored the fact that nicotine in pure form is a toxic chemical with a lethal dose of 30mg for an adult. This distorted evidence had contributors from the reputed institutions of London such as King's College and Queen Mary University etc," he added.
Prof Chaturvedi called it shocking that this conclusion was derived from two grossly flimsy references and not a robust research. The first reference was a briefing report to the UK All-Party Parliamentary Group on Pharmacy. The other reference was an article published in European Addiction Research.
Prof Chaturvedi said that the epidemic of adolescent vaping is an unprecedented phenomenon happening in USA. It has already caused 12 deaths and more than 800 serious lung injuries in USA in just 3 months! "Let me quote you once again – "When life seems hard, the courageous do not lie down and accept defeat; instead, they are all the more determined to struggle for a better future," he stated.
Prof Chaturvedi said that it is not to give entire credit to ENDS for the decreasing cigarette consumption in UK that would have happened regardless. The countries that have banned ENDS show steeper decline in cigarette consumption than UK.
"We sincerely request you to correct the monumental mistake before it causes further harm to your own population and world citizens," said Prof Chaturvedi.